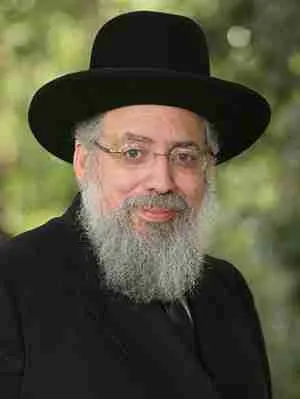 Rabbi Yaacov Haber
Rabbi Haber has been a leading force in Jewish Outreach for the past 25 years. A founding trustee of AJOP, the Association of Jewish Outreach Professionals, he was the founder and director of the Torah Center of Buffalo from 1980–1990 while serving as a community rabbi in Buffalo. From Buffalo, he and his family traveled to Melbourne, Australia where, as a project of Kollel Bais HaTalmud, he founded the Australian Institute of Torah, a national outreach and adult education program. He directed that program from 1990–1995, at which time he was sought out as National Director of Jewish Education for the Orthodox Union in the United States, where he created the Internationally acclaimed and highly successful "Pardes Project."
In addition to his duties at the OU, in 1996 he replaced Rabbi Berel Wein as the spiritual leader of Congregation Bais Torah in Monsey, NY. In keeping with the position of Congregation Bais Torah in the Monsey community, Rabbi Haber was involved in issues involving the greater Monsey community, and counseled hundreds of individuals in the surrounding area.
Rabbi Yaacov Haber is the founder and driving force behind TorahLab. Through TorahLab, Rabbi Haber is bringing together educational and media specialists to create dynamic learning experiences which will be accessible to adults of all backgrounds and levels. Rabbi Haber has published numerous articles and books and is a sought after international lecturer.
Rabbi Haber and his family are presently living in Ramat Beit Shemesh.
Rabbi Haber can be contacted at [email protected]