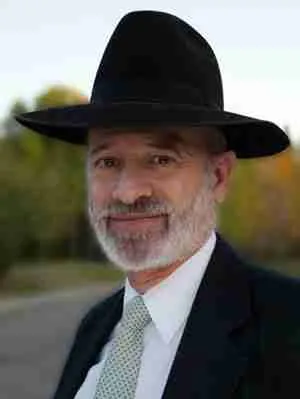 Rabbi Yisroel Miller
Originally from Boston, Rabbi Yisroel Miller learned for many years at Lakewood's Beth Medrash Govoha until he became a founding member of Pittsburgh's Community Kollel in 1978, and its Director of Education and Outreach in 1983. In 1985, he became the Rav of Pittsburgh's Congregation Poale Zedeck, a position he held for over twenty years. While in Pittsburgh, Rav Miller greatly expanded Jewish education, develeoped and helped lead the Orthodox community, founded the Orthodox Chevra Kadisha, and co-founded its Vaad HaKashrus. He has been honored with Rabbinic Leadership Awards by the Orthodox Union and Torah Umesorah.
In 2009, Rav Miller accepted the challenge of becoming the Rav of the House of Jacob Congregation in Calgary, Alberta, and has already had a major impact on the Jewish community in Western Canada.
Rabbi Miller is renowned for his encyclopedic Torah knowledge, depth of thought on critical issues of the day, and clarity in presenting Torah-true hashkafah.
He is the author of In Search of the Jewish Woman (Feldheim Publishers, 1988), What's Wrong with Being Human? (Artscroll, 1993), What's Wrong with Being Happy? (Artscroll, 1994) and A Gift for Yomtov (Artscroll, 1998).